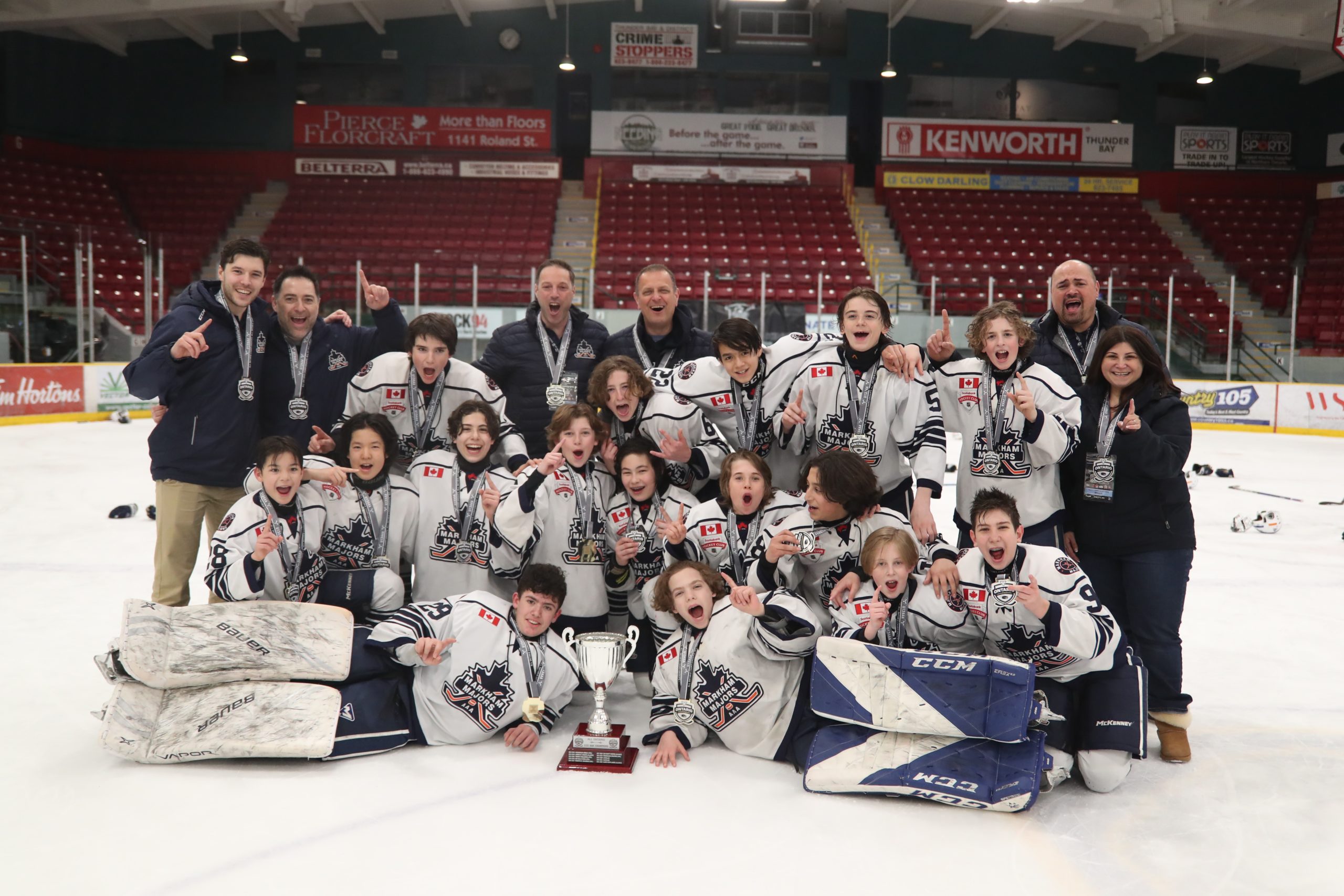 THUNDER BAY – The Markham Majors are All-Ontario under-13 AAA champions for 2023.
The Majors claimed the honour after blanking the silver medal-winning Nickel City Sons 5-0 Sunday in the championship game at the Fort William Gardens in Thunder Bay.
Markham would strike quickly in this one when Antonio Schiavo stuffed one through the legs of Nickel City netminder Nicolas Rocca from the top of the crease, a minute 19 in, for an eventual early game-winner.
The Majors then went up by a pair at 5:30, after working the puck free along the end boards, where Jack Samek set-up an open Joseph Fenwick, who promptly buried it.
Going up by three in the latter stages of the second period, Schiavo supplied another as he fired one through a screen from the slot that Rocca could only get a piece of.
Putting the game away midway through the third, Colton Cribari put one on net from the right point, that was stopped, but Cam Johnson was right there to steer it into the open side.
They then saw Jaxson Staley work his way out from behind the net and deposit an attempt along the ice with five minutes to play to round out the scoring.
Shots on goal favoured the Majors 31-20 with Massimo Tomassi posting the shutout.
Schiavo and Nickel City's Tayden Smith were named their respective BioSteek players of the game.
In the bronze medal game, the host Thunder Bay Kings defeated the Sun County Panthers 3-1.

Photo credit: James Mirabelli