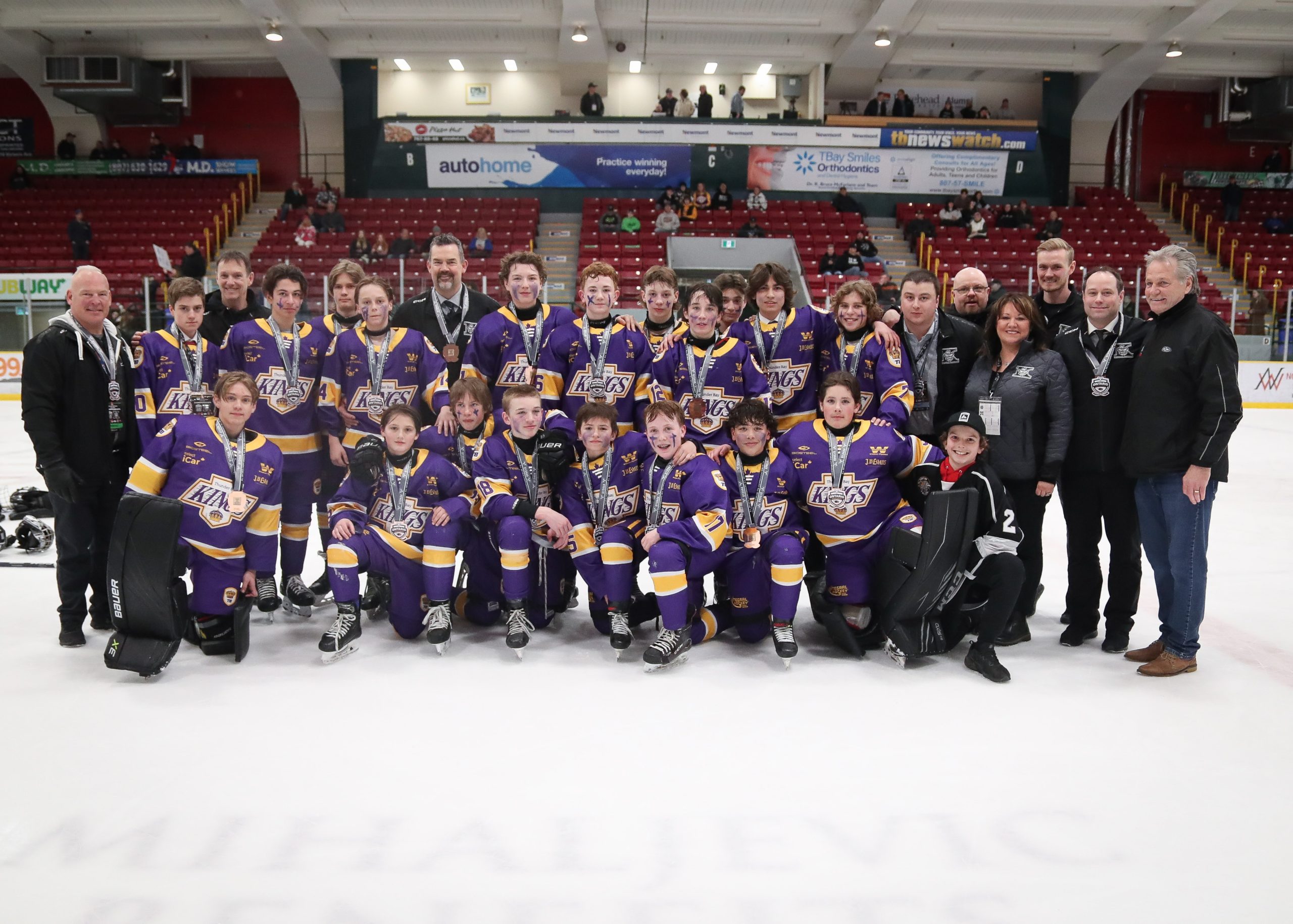 THUNDER BAY – Brady Nash tallied twice, while goaltender Kainaan Macgillivray provided a solid 33-save performance, to lead the Thunder Bay Kings to 3-1 victory over the Sun County Panthers Sunday in the bronze medal game of the All-Ontario under-13 AAA championship, presented by BioSteel, at the Fort William Gardens.
Striking shorthanded just over four minutes into the contest, Thunder Bay's Nash swiped the puck off a Sun County defender, and darted in, before whipping a shot into the top right-hand corner.
Moving to the middle frame, the Kings notched a buzzer beater from the left point when Karter Hockenhull's sailed one through a maze that found its way and past Panthers' goalkeeper Ethan Townsend, just moments before the buzzer sounded.
Action in the third saw Nash supply some insurance with 6:04 remaining as he took a feed in the slot and quickly fired it in.
The Panthers got their goalie out late in an effort to provide some offense, and saw Gianluca McClure dash Macgillivray's shutout bid with one second remaining to round out the scoring.
Picking up BioSteel players of the game for each side were Macgillivray and Sun County's Brody Brown.
The bronze was the first medal for the Kings' U13 program since back in 1997, when they mined silver at the provincials in Welland, Ont.
That year was a banner one for the organization as the U18s won the Air Canada Cup national championship and the U15s captured All-Ontario honours.

Photo credit: James Mirabelli