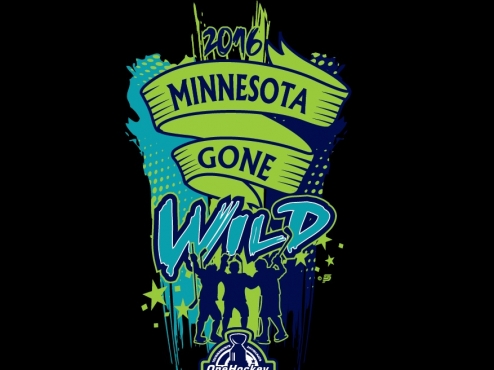 hunder Bay Kings AAA Hockey
Media Update
Release date: Sunday, Jan. 17, 2016
Peewee Kings advance to Minnesota Gone Wild final
BLAINE, Minn. – The Thunder Bay peewee Kings are off to the championship game of the fourth annual Minnesota Gone Wild tournament at the Schwan Super Rinks in Blaine, Minn.
Thunder Bay will take on the Illinois Falcons in the championship contest Monday morning at 9:15 a.m.
The Kings advanced to the title match-up by virtue of a 4-3 double overtime triumph over the Orland Park Vikings in semifinal action Sunday.
Alex Atwill notched the game-winner with 1:50 left in the second extra session.
Atwill and Tyler Lewis staked the peewees to a 2-0 lead after one period of play.
After Orland Park got on the board early in the second, Lewis added another for Thunder Bay to put them back up by two.
The Vikings did rally with one more before the frame was complete then forced OT with the lone marker in the third before Atwill's heroics.
Brayden McKever picked up the win.
The Kings went 3-1 in round robin play picking up victories over Orland Park (3-1), the Arizona Bobcats (5-1) and the Romeoville Huskies (7-0) while falling 4-2 to the Falcons.
In their first contest against the Vikings, Jett Mintenko, Johnny McCollum and Atwill were the marksmen with Hunter Matyasovsky picking up two assists and McKever the win in net.
In the loss to the Falcons, Atwill and Ryan Doucette scored for Thunder Bay while goaltender Gage Stewart faced 26 shots in defeat.
Taking on Arizona, the Kings got two more markers from Atwill with Matthew Valiquette, Matyasovsky and Doucette supplying singles.
McKever earned the victory stopping 10 of 11 attempts fired his way.
The peewees then earned their spot in the semifinals by thumping Romeoville in a shutout posted by Stewart.
Valiquette, Lewis, Atwill, Mintenko, Matyasovsky, Jack Pineau and Jeremy Dunmore all found the back of the net for the Kings in the one-sided victory.
Dunmore and Alex Pineau dished out two assists apiece.