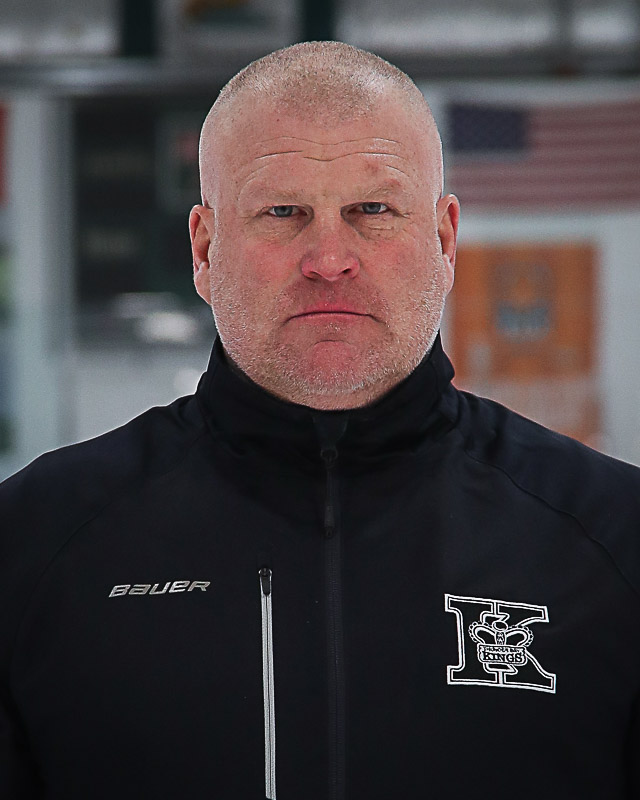 Trevor was playing hockey at a very young age.  He moved away at the age of 14 to play AAA hockey, and then enjoyed 6 years playing different levels of hockey including Junior A and B. Trevor loved playing hockey every day, and still loves going to the rink every day to coach the kids.  This must be true, as he has been coaching for almost 30 years!  Trevor has been with the Thunder Bay Kings organization for 15 years, 10 years as a Board director and 5 years as coach.
His coaching accolades include many championships and memories but quite honestly, it's seeing the kids grow up into fine young men or women that has been his greatest accomplishment. His coaching style used to be a "tough coach" approach but he has softened considerably as years have past and what he really enjoys is talking to the kids one on one to discuss areas of improvement or areas where they are excelling.
Trevor has taken every course possible during his coaching career and most recently passed his High Performance 1 training (HP1).
Trevor feels it is a privilege to coach in any organization but the Thunder Bay Kings has been first class since the day he started as a director many years ago. He is proud to wear the Kings logo!
Coach Trevor feels we have great leaders on the board who support the coaches, and this lets them focus on training the athletes full time.  In his words, "We give our hockey players every chance at success, and it takes a lot of people to do that, not just the coaches."
His vision for the Kings is to someday win a division in the GTHL, doesn't matter what age. That would make him extremely happy and proud. As well, he wants players from Thunder Bay to continue to be drafted so they can continue on their journey playing the highest level hockey possible.
For Trevor, hockey is the best part of his day. It's a great distraction from work, and the normal stress of life. When he's at the rink, he is truly in his "Happy Place" being around fellow coaches and laughing with the kids.