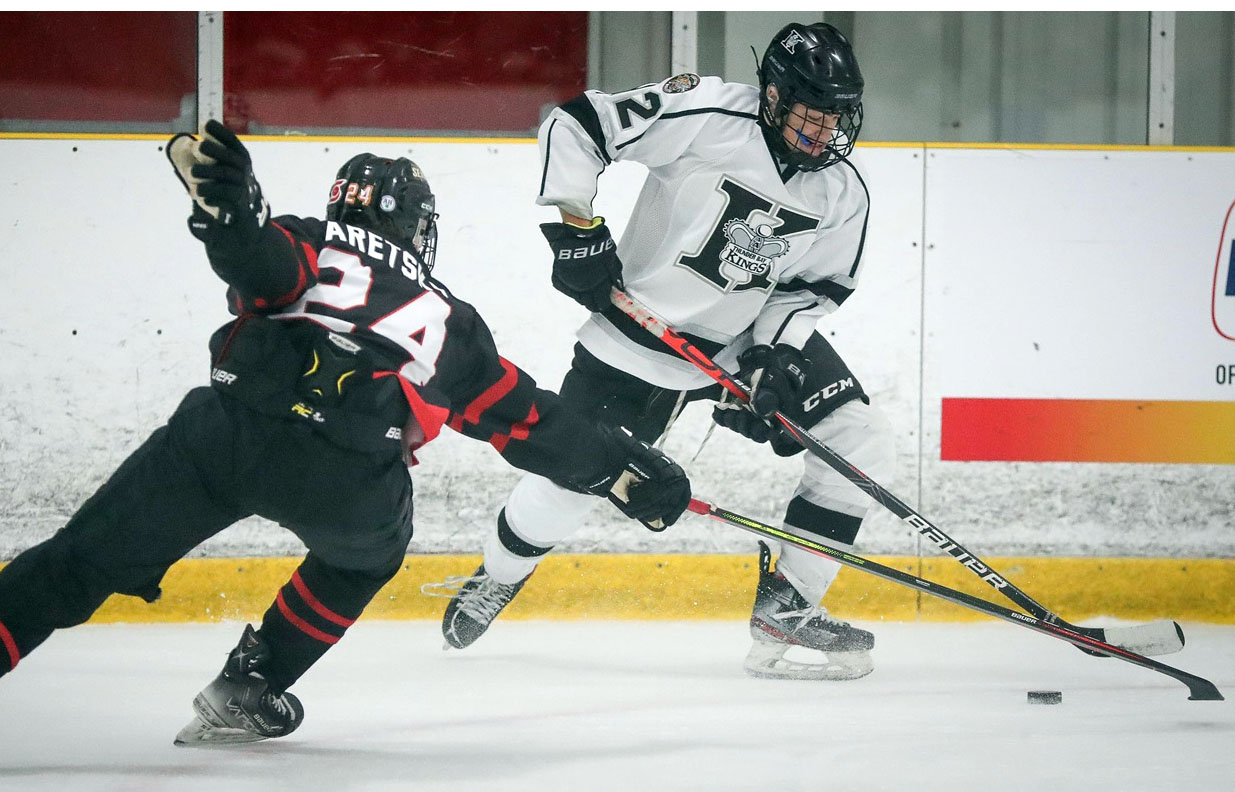 THUNDER BAY – It's back to southern Ontario this weekend for three of the Thunder Bay Kings teams as they'll compete in Greater Toronto Hockey League play.
The under-13, U16 and U18 Kings' sides will take to the ice in four games apiece, with each of them commencing their latest GTHL action Friday night, with single affairs.
Two more tilts are on the slate Saturday, followed by one more match-up each, Sunday.
GAME SCHEDULE
Friday, Nov. 10
TEAM OPPONENT TIME ARENA
U13: vs. Toronto Young Nationals 8 p.m. (Chesswood 4)
U18: vs. Toronto Young Nationals 9:10 p.m. (Scotiabank Pond 1)
U16: vs. Toronto Red Wings 9:15 p.m. (Chesswood 1)
Saturday, Nov. 11
U13: vs. Toronto Jr. Canadiens 10:40 a.m. (Chesswood 1)
U18: vs. Reps Hockey Clubs 10:55 a.m. (Chesswood 2)
U16: vs. Toronto Jr. Canadiens 11:55 a.m. (Chesswood 1)
U13: vs. Markham Majors 5:55 p.m. (Scotiabank Pond 3)
U18: vs. Toronto Red Wings 6 p.m. (Westwood 2)
U16: vs. Toronto Young Nationals 6:25 p.m. (Herb Carnegie)
Sunday, Nov. 12
U13: vs. Vaughan Kings 9:25 a.m. (Chesswood 2)
U16: vs. Toronto Marlboros 12:25 p.m. (Westwood 1)
U18: vs. Don Mills Flyers 1 p.m. (Chesswood 1)
KINGS GTHL RECORD: (As of Nov. 9)
U13: 1-6-1
U15: 1-7-0
U16: 1-7-0
U18: 0-3-1
Photo credit: James Mirabelli