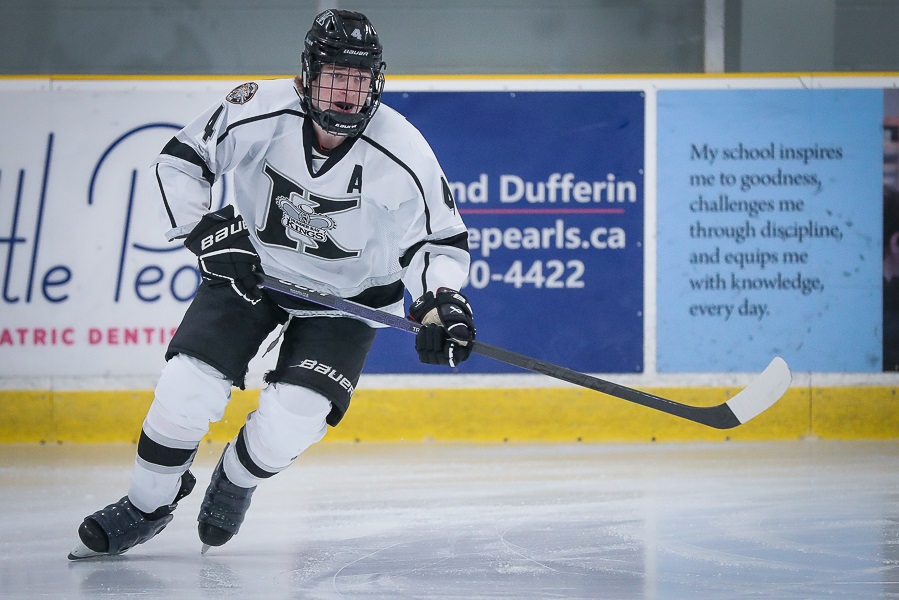 THUNDER BAY – Returning home for another weekend of Greater Toronto Hockey League competition, three of the Thunder Bay Kings clubs saw action.
U15: The under-15 squad dropped all four games they played against some quality teams.
They fell 4-1 to the Toronto Red Wings in their opener, with Reece Pires notching the lone Thunder Bay tally.
Up next came a narrow 3-2 setback at the hands of the Mississauga Senators Saturday.
Scoring for the Kings were forwards Jace Voortman and Brady Nash.
Their second contest of the day saw them blanked by the Don Mills Flyers.
Wrapping up, they were bounced 6-1 by the Mississauga Rebels.
Michael Figliomeni had the lone marker in the loss, with help from Kellan Ozerkevich and Levi Fogolin.
U13: The under-13 Kings began with a 5-2 defeat versus the Reps Hockey Club, before bouncing back with a 5-2 victory over the Mississauga Senators.
Then came a 7-2 defeat against the Mississauga Rebels.
Then then battled to a 4-4 draw with the Don Mills Flyers.
U16: Taking on some of the top-ranked clubs in the province, the under-16 Kings returned with an 0-4 slate.
After being edged 2-1 by the Mississauga Senators, Friday they were blanked by the North York Rangers 5-0, then fell 7-2 to the Don Mills Flyers Saturday.
They were then bounced 9-0 by the highly-touted Vaughan Kings Sunday.
The U18, U16 and U13 Kings head back to Toronto Nov. 10-12 to resume GTHL play.
Photo credit: James Mirabelli