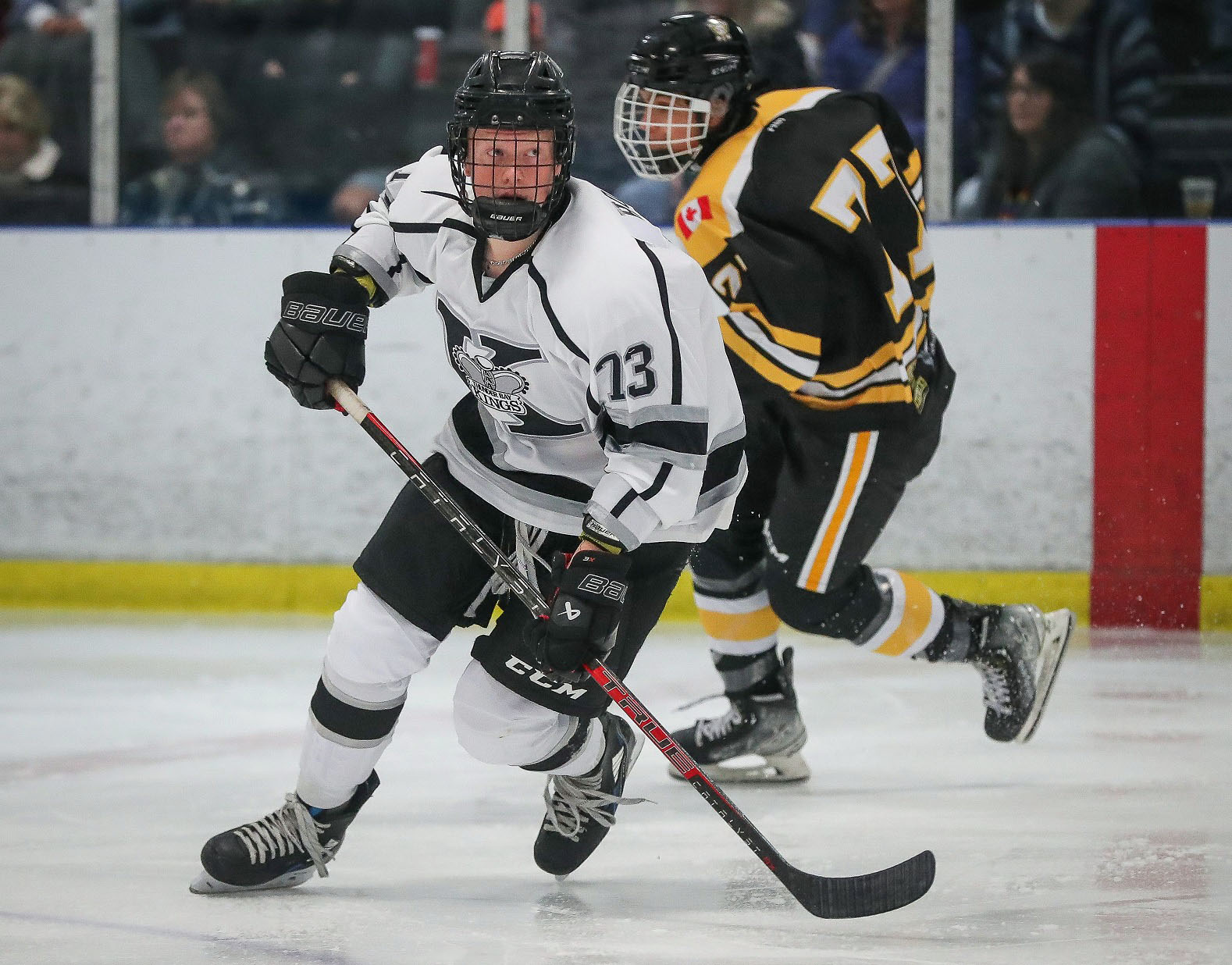 THUNDER BAY – The Thunder Bay Kings are set for another season of Greater Toronto Hockey League play.
Each of the four Kings' AAA clubs will be in the provincial capital this weekend as they commence their respective GTHL campaigns Friday evening.
The squads will then play twice Saturday before wrapping up their initial stint with single contests Sunday.
There are 13 teams in each of the under-13, U15, U16 and U18 AAA divisions, with the Top 8 in each group advancing to the playoffs.
Game scores can be found via https://gthlcanada.com/schedules-scores/ and on thunderbaykings.com.
The following is the Kings' Round 1 schedule:

Friday, Oct. 12
TEAM OPPONENT TIME ARENA
U13: vs. Toronto Marlboros 6:40 p.m. (Westwood 3)
U15: vs. Toronto Young Nationals 7:55 p.m. (Westwood 3)
U18: vs. North York Rangers 8 p.m. (Chesswood 4)
U16: vs. Toronto Marlboros 8:55 p.m. (Herb Carnegie)

Saturday, Oct. 13
U13: vs. North York Rangers 11:25 a.m. (Herb Carnegie)
U15: vs. Toronto Titans 11:55 a.m. (Chesswood 2)
U16: vs. Toronto Young Nationals 12:10 p.m. (Chesswood 1)
U18: vs. Mississauga Senators 12:25 p.m. (Westwood 5)
U15: vs. Reps Hockey Club 3:10 p.m. (Chesswood 1)
U16: vs. Reps Hockey Club 4:45 p.m. (Chesswood 1)
U18: vs. Toronto Titans 5:45 p.m. (Westwood 5)
U13: vs. Toronto Young Nationals 6:25 p.m. (Herb Carnegie)

Sunday, Oct. 14
U16: vs. Toronto Red Wings 9:10 a.m. (Chesswood 1)
U13: vs. Toronto Red Wings 9:25 a.m. (Chesswood 2)
U18: vs. Markham Majors 10:40 a.m. (Chesswood 2)
U15: vs. Toronto Marlboros 12:25 p.m. (Westwood 1)

Photo credit: James Mirabelli