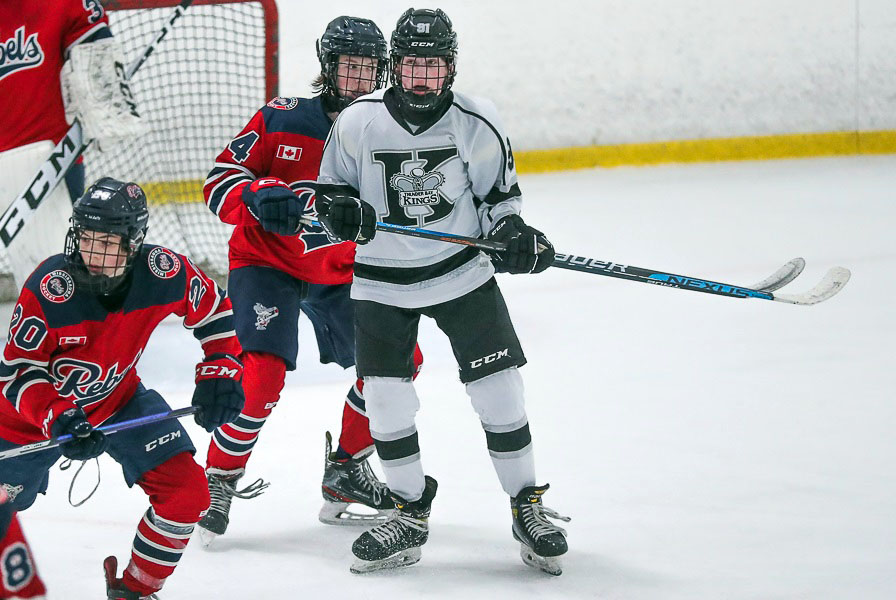 THUNDER BAY – A pair of Thunder Bay Kings' clubs will be back in southern Ontario this weekend for Greater Toronto Hockey League action.
Both the Kings' under-15 and U18 teams will take on their Markham Majors counterparts Friday night, to kick things off.
On Saturday, the U15s meet the Reps Hockey Club and North York Rangers, while the U18s face-off against the Toronto Marlboros and Toronto Jr. Canadiens.
Sunday's slate has Thunder Bay's U15s meeting the Toronto Red Wings and the U18s finishing up versus the Vaughan Kings.
GAME SCHEDULE
Friday, Nov. 17
TEAM OPPONENT TIME ARENA
U15: vs. Markham Majors 8:30 p.m. (Herb Carnegie)
U18: vs. Markham Majors 8:55 p.m. (Westwood 1)
Saturday, Nov. 18
U15: vs. Reps Hockey Club 10:40 a.m. (Chesswood 1)
U18: vs. Toronto Marlboros 10:55 a.m. (Chesswood 2)
U15: vs. North York Rangers 3:25 p.m. (Herb Carnegie)
U18: vs. Toronto Jr. Canadiens 4:50 p.m. (Westwood 1)
Sunday, Nov. 19
U15: vs. Toronto Red Wings 10:40 a.m. (Chesswood 2)
U18: vs. Vaughan Kings 1 p.m. (Chesswood 1)

GAME SCORES
KINGS GTHL RECORD: (As of Nov. 16)
U13: 1-10-1
U15: 1-7-0
U16: 1-11-0
U18: 1-6-1
Photo credit: James Mirabelli