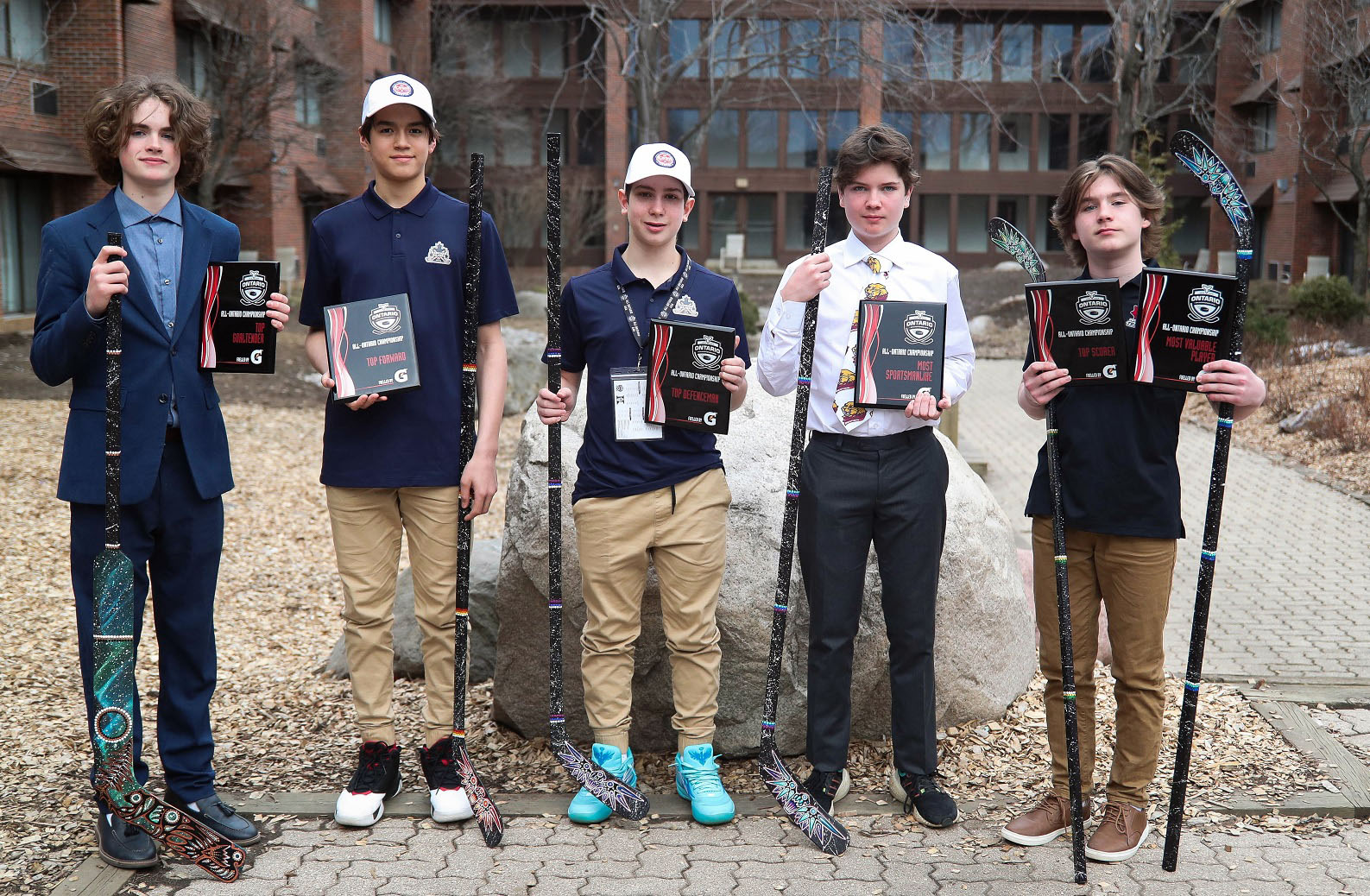 THUNDER BAY – The following award winners for the 2023 All-Ontario under-13 AAA championship, based on round robin competition, include:
MOST VALUABLE PLAYER: Dacey Dupuis, Nickel City Sons – The Nickel City forward contributed to nearly 50% of his teams' tallies in the round robin and shared the overall lead in goals with seven. Also, two of his seven assists were on game-winners.
TOP GOALTENDER: Lukas Butler, Whitby Wildcats – In four appearances, Butler was solid for a majority of his games played, while boasting the best save percentage among all competing netminders with a solid .931 mark. He also posted one shutout.
TOP DEFENCEMAN: Carter Cross, Markham Majors – An anchor on defence, Cross was a solid contributor at both ends of the ice, helping the Majors finish first in the round robin and earn the No. 1 seed heading into the semifinals. He averaged nearly two points-per-game, with 11 in six outings on three goals and eight assists.
TOP FORWARD: Justin Boudreau, Markham Majors – The dynamic Markham forward impressed up front for his side by supplying six markers, and as many helpers, to finish tied for third in overall offensive numbers. His tally total also knotted him for the third-most in the competition.

LEADING SCORER: Dacey Dupuis, Nickel City Sons – The event MVP was an offensive catalyst for Nickel City and led all skaters with his 14 points in six games, while also sharing the overall goal-lead with seven.
MOST SPORTSMANLIKE PLAYER: Gianluca McClure, Sun County Panthers – Incurring just one minor penalty throughout the round robin, the skilled Panthers forward paced his club up front, collecting a dozen points, on six markers, and as many helpers.
THE AWARDS: The sticks, donated by Integral Hockey Thunder Bay, were designed by local artist Jessica Mamakeesick.
The starry background on each provide the representation of dreaming and reaching for the stars.
The eagle meanwhile represents love, friendship, honour, strength and courage, which re all important qualities of a hockey player.
As for the bear depicted on the goalie stick, it represents courage, strength and to trust your instincts.

AWARD SELECTIONS: The individual award recipients were determined by an independent selection committee, made up of long-time Thunder Bay and northwestern Ontario residents and hockey volunteers, who boast a distinguished resume of being associated with numerous local, regional and national championship teams and organizations.
Photo credit: James Mirabelli