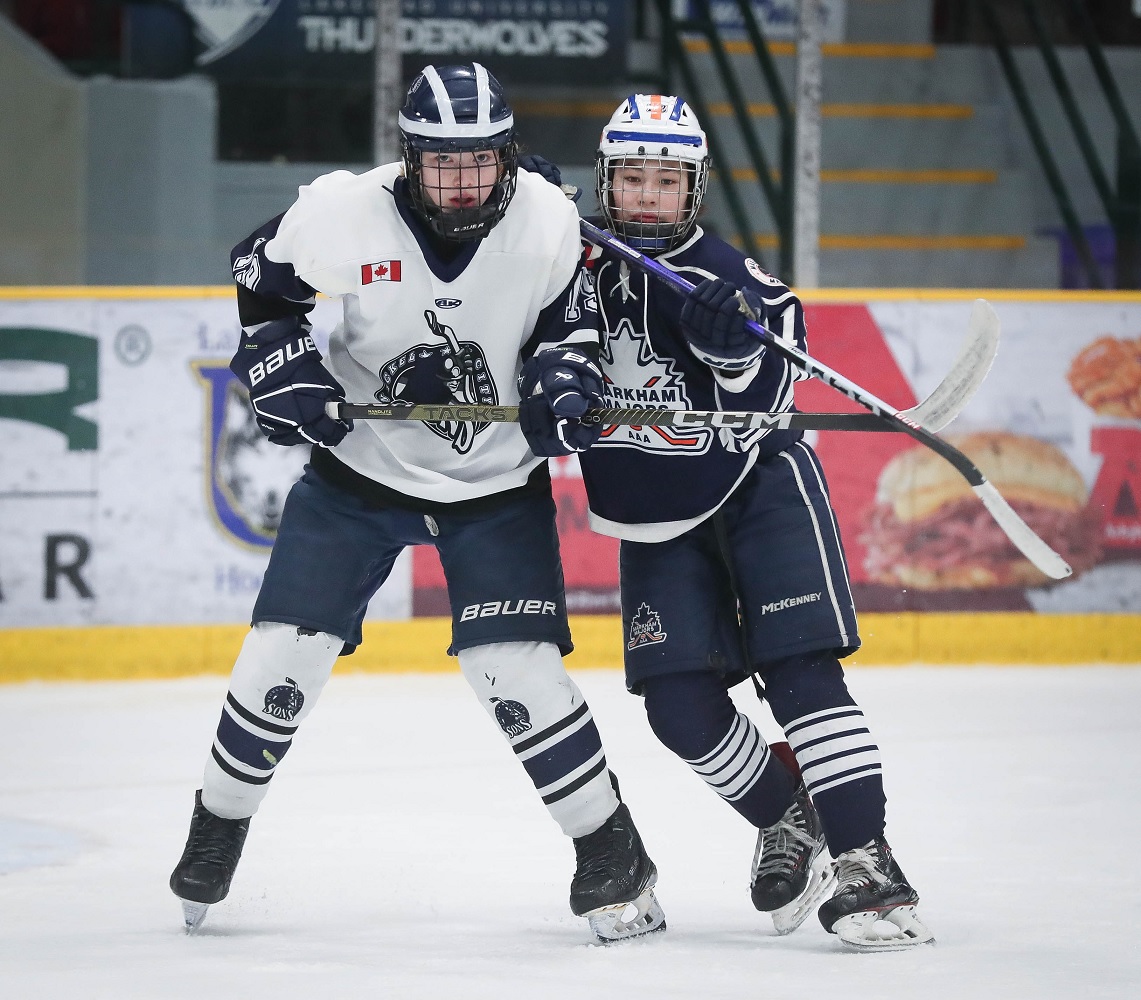 THUNDER BAY – A Mason Willett marker with 3:46 remaining in regulation proved to be the game-winner as the Markham Majors to an eventual 5-3 win over the Nickel City Sons in the round robin finale at the All-Ontario under-13 AAA championship Saturday at the Fort William Gardens.
A free-wheeling first period saw both teams light the lamp three times in an action-packed session.
After Antonio Schiavo put Markham in front on the first shift of the affair, Nickel City's Seth Verbiwski went in alone and produced a spectacular back hand tally on Majors' starter Massimo Tomasi.
Cooper Niquet then put the Sons in front, only to see Schiavo answer once more for the GTHL side.
The goals kept coming with Verbiwski supplying another splendid effort by roofing a quick shot from the right circle.
A late power play helped Markham tie it with 10 seconds left in the frame as Justin Boudreau banged one in from the right of the crease on Nicolas Rocca.
Heading to the middle session, things tightened up defensively as the squads played through a scoreless frame.
It was much the same until deep in the third, when Willet found himself in front of the net and stuffed in the decider past Rocca.
Jack Samek then capped off the scoring with an empty netter in the late going.
With the win, Markham finishes first in the seven-team standings and will face the Thunder Bay Kings in semifinal action at 10 a.m.
Nickel City meanwhile will take on the Sun County Panthers in the other semifinal, at noon.
The four teams will then play for medals at 5 p.m. and 7:30 p.m.
SEMIFINALS:
No. 4 Thunder Bay Kings vs. No. 1 Markham Majors 10 a.m.
No. 3 Nickel City Sons vs. No. 2 Sun County Panthers 12 p.m.
BRONZE MEDAL GAME: 5 p.m.
GOLD/SILVER MEDAL GAME: 7:30 p.m.