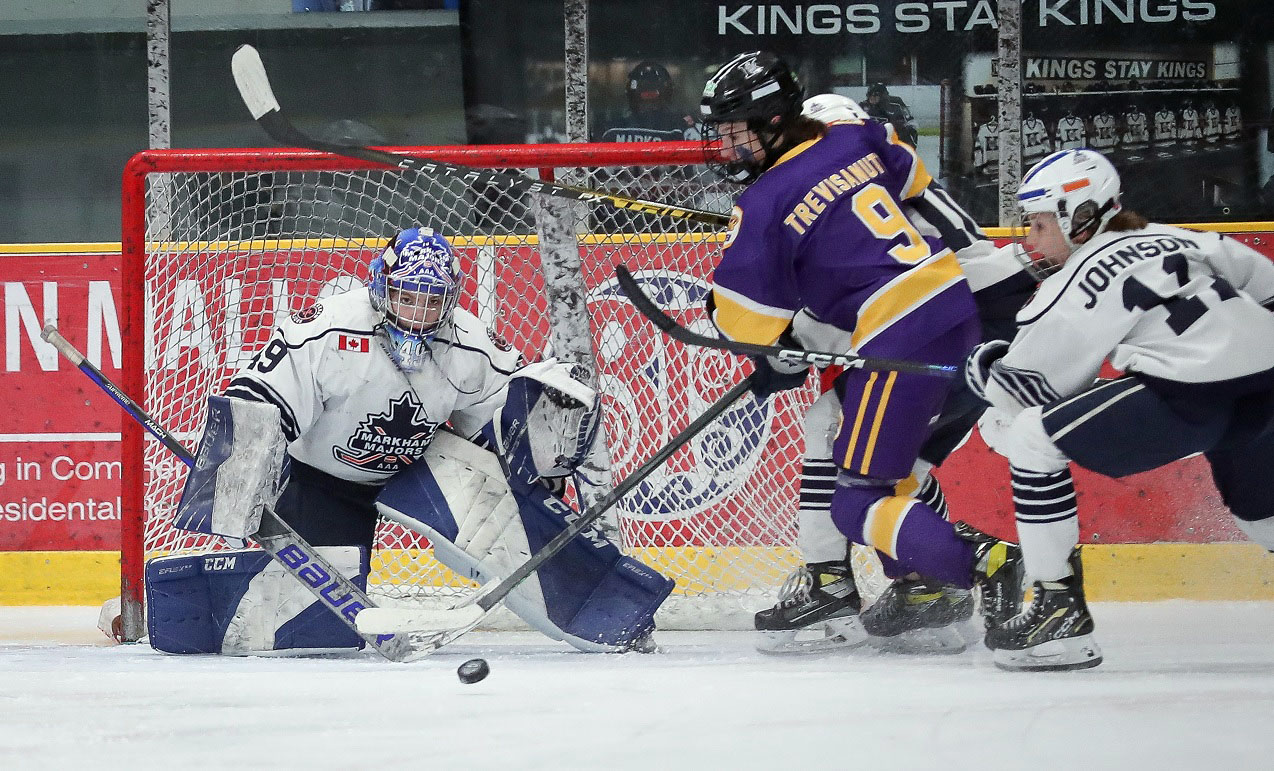 THUNDER BAY – The Markham Majors got two goals from Justin Boudreau, including the game-winner, to propel them to a 3-1 triumph over the Thunder Bay Kings Sunday in semfinal action at the All-Ontario under-13 AAA championship, presented by BioSteel, at the Fort William Gardens.
With the win, the Majors advance to the gold medal game later today at 7:30 p.m., while the Kings will play for bronze at 5 p.m.
A dream start for Thunder Bay saw forward Brady Nash swipe the puck off a Markham defender and dart in alone to beat Markham starter Dylan Sack just nine seconds into contest.
Answering right back, the Majors Boudreau and danced around a Kings' defender and buried his chance on Kainaan Macgillivray on the next shift.
It was more from Boudreau midway through the frame as he pushed a play ahead off a draw and proceeded to move to his left on a deke before tucking the puck past the outstretched Thunder Bay netminder.
Adding to their lead, the GTHL-champions went up by a pair when Jack Samek wheeled behind the net and stuffed in a wraparound with 6:36 left.
Moving to the second stanza, neither would could offensively as Markham took their two-goal lead into the final frame.
It remained a tight-checking affair for the final 15 minutes as well, that did not produce another tally before time expired.
Shots on goal favour Markham 30-15 with Sack getting the win while Macgillivray was solid in defeat.
Named the BioSteel players of the game for each side were Boudreau and Nash.
Photo credit: James Mirabelli