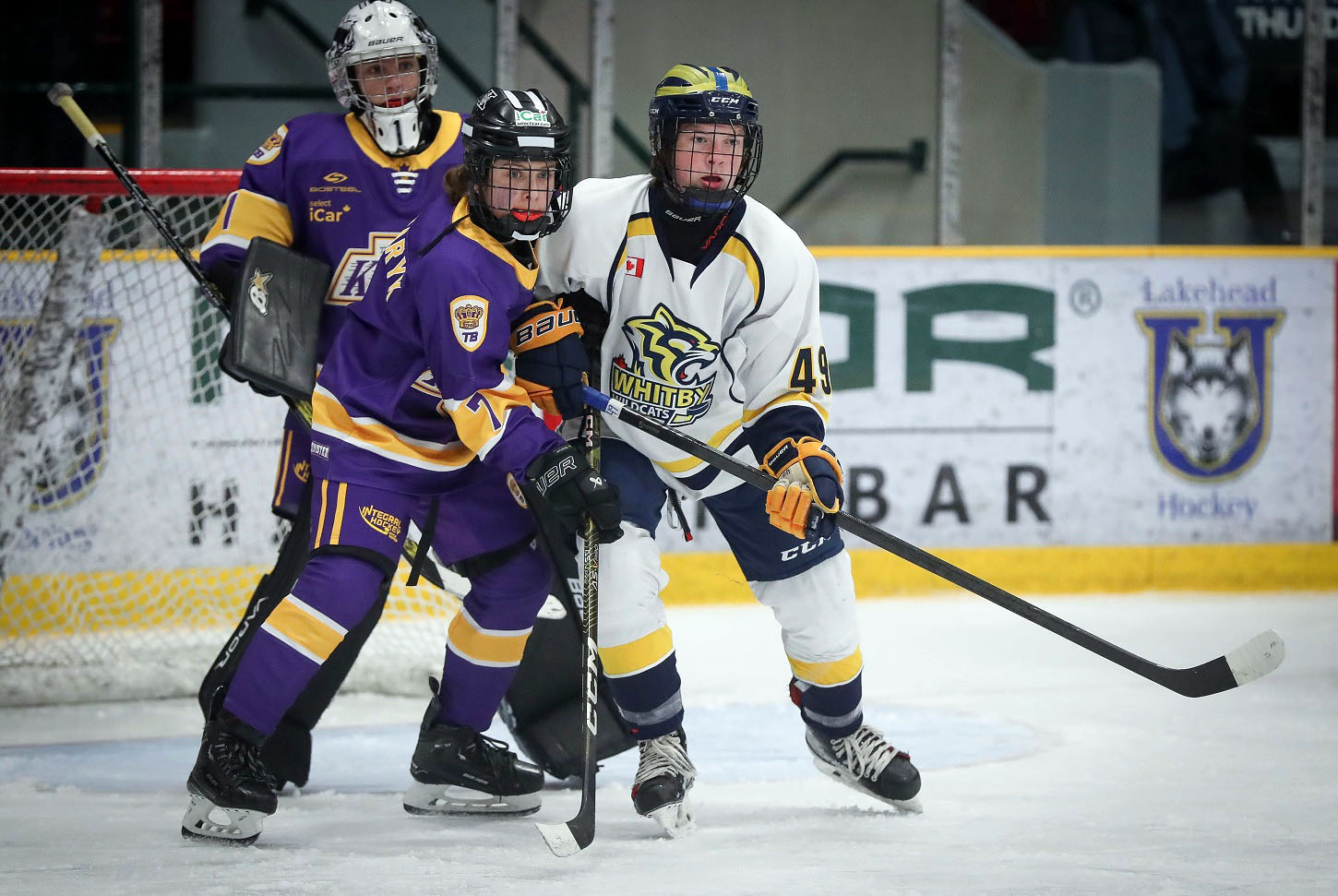 THUNDER BAY – The Thunder Bay Kings got two goals apiece from Owen Trevisanutto and Brady Nash to help send them on their way to a 5-1 victory over the Whitby Wildcats Saturday at the All-Ontario under-13 AAA championship, presented by BioSteel, at the Fort William Gardens.
With the win, secures a semifinal berth Sunday versus a yet to be determined opponent.
Thunder Bay got the start they were looking for as Cooper Disher Trevisanutto in alone on a shorthanded breakaway where he fired a shot into the top right hand corner on Whitby netminder Lukas Butler 58 seconds in.
Moving to the middle stanza, the Kings power play went to work with Cooper Disher banging in the rebound off a Jace Voortman attempt from up high.
They then went up by three near the six-minute mark of the session and saw Nash push the play ahead off the draw, then proceeded to roof a perfect shot on Butler from a sharp angle.
After the goal, the Wildcats opted to make a goaltending change as Cohen O'Neill entered the net for the OMHA representatives.
Moving to the third, Thunder Bay converted quickly to go up by four when Felix Sapay fed a pass across to Trevisanuto, who had a couple of cracks at it before knocking it into the open side at the 21-second mark.
Cutting into the deficit with a man advantage effort three minutes later, Shea Huinink ripped one upstairs from the left of Kings' netminder Kainaan Macgillivray.
Getting O'Neill out for an extra attacker to try and get closer, the Wildcats pushed but could not put another past Macgillivray before Nash iced it with an empty netter sent from his own zone in final seconds
Picking up BioSteel Player of the Game honours were Trevisanutto and Whitby's Braydon Cornacchia.
Sunday's two semifinal games go at 10 a.m. and noon, back at the Gardens, while the bronze medal match-up begins at 5 p.m., and the gold-medal affair is set for 7:30 p.m.
Photo credit: James Mirabelli