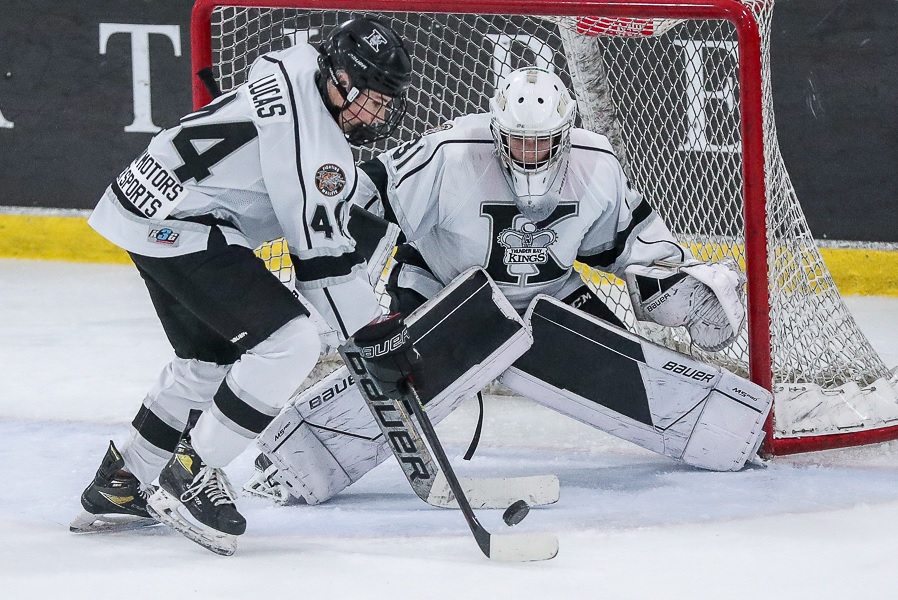 SAULT STE. MARIE, Ont. – The Thunder Bay under-15 Kings 2022-23 campaign came to a close Saturday at the All-Ontario championship in Sault Ste. Marie.
Finishing up in sixth place in the seven-team event, the Kings wrapped up play with a record of 1-4-1.
Thunder Bay opened up with a 3-0 defeat at the hands of the host Soo Jr. Greyhounds.
The Greyhounds scored once in each period en route to the win, with Charlie Weiss suffering the setback in net.
Next came a 4-1 defeat versus the eventual provincial champion, the Vaughan Kings.
Jacob Witiluk notched the lone tally, with help from Mitch Smith and Reggie Taylor, while Brady Cates was the club's goalkeeper.
Finding the win column in their third outing, Thunder Bay edged the Sudbury Nickel Capitals 3-2, with Weiss recording the victory between the pipes.
After Bruce Bouchard opened the scoring, then saw Sudbury tie it in the first period, Kade Hockenhull struck shorthanded six minutes into the second stanza to put the Kings back on top for good.
Landen Hanson then supplied the game-winner in the third, before the Nickel Capitals got one back in the late going to round out the scoring.
Following that came a 5-1 loss to the Upper Canada Cyclones with Nico Simeoni dashing the shutout bid by connecting on the power play in the final seconds.
Next was a 3-3 tie against the Elgin-Middlesex Canucks.
Landyn Paquette scored twice for the Kings while Bouchard added a single.
They then finished play off with a late 3-1 defeat vs. the York-Simcoe Express.
Hockenhull tied it for Thunder Bay deep into the third period, only to see the Express notch the eventual difference maker with just 54 seconds remaining, then getting an empty netter prior to time expiring, to secure the result.
Photo credit: James Mirabelli