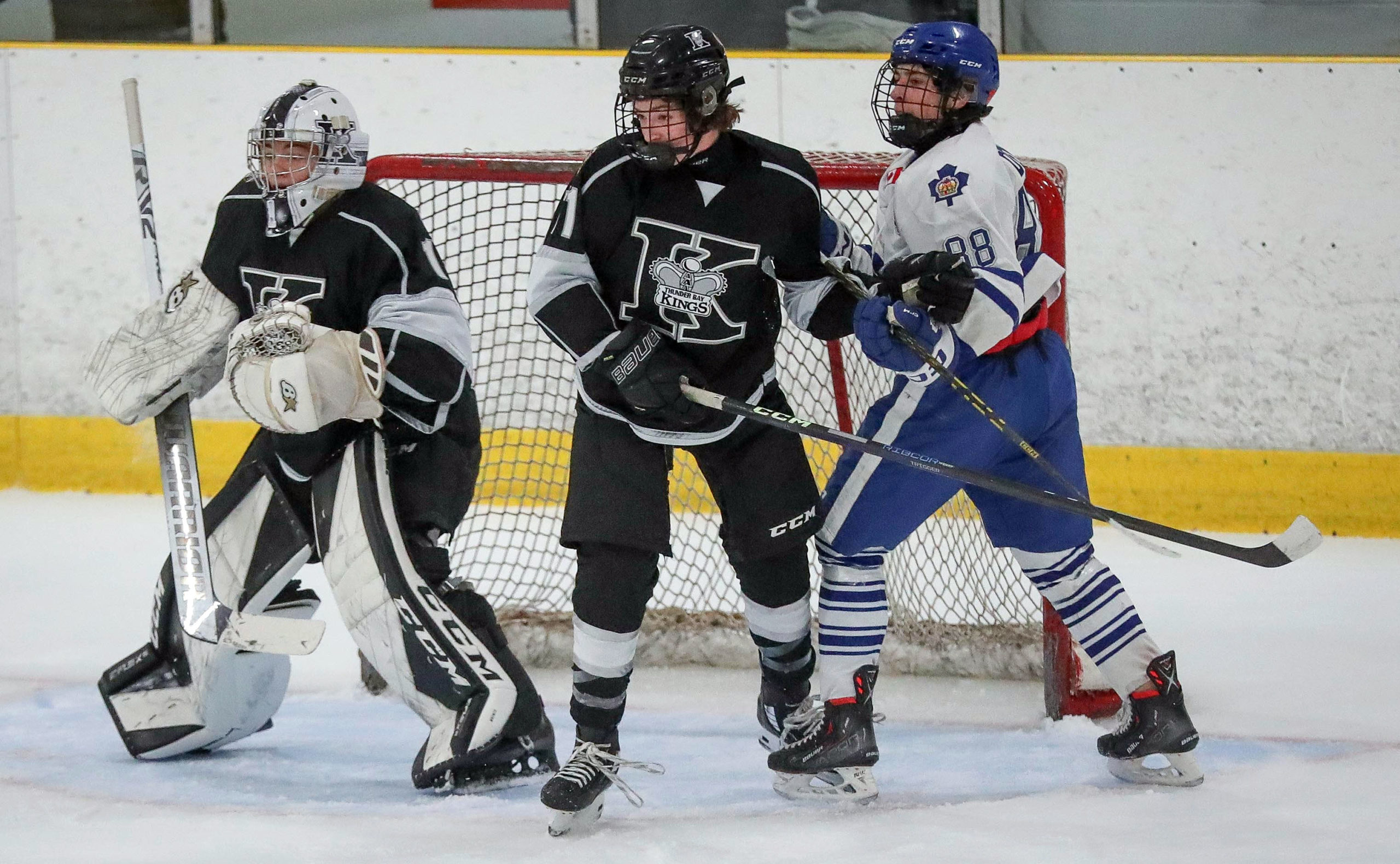 THUNDER BAY – Both the Thunder Bay Kings under-13 and U18 sides are off to Kenora this weekend for Hockey Northwestern Ontario District championship play.
There they will take on the Kenora Thistles in a pair of best-of-three series in the quest for district titles.
Play will begin Friday at 5:30 p.m. ET when the Thunder Bay U13s take on their Kenora counterparts.
The Kings – Thistles U18 match-up then goes at 8:30 p.m. ET.
Saturday will see the clubs will then meet again, with the same start times.
Should third and deciding games be necessary, they are slated for noon and 2:30 p.m. Sunday for the U13s and U18s respectively.
The U18 winner will then advance to the West Regional, April 6-9 in Warman, Sask., with a berth on the line to the Canadian U18 National Club Championship, April 24-30, in Saint-Hyacinthe, Que.
Meanwhile, the U13 teams will both advance to compete in the All-Ontario provincial event, presented by BioSteel, April 12-16 at the Fort William Gardens in Thunder Bay.
Of note, the under-15 Kings will travel to Sault Ste. Marie at the same time for the All-Ontario U15 AAA championship, while the Thunder Bay U16s will head to Toronto for the OHL Cup, which runs March 28 through April 3.
HNO District Championship
March 24-26 @ Kenora
Best-of-three series
Friday, March 24
U13: Kings vs. Thistles 5:30 p.m.
U18: Kings vs. Thistles 8 p.m.
Saturday, March 25
U13: Thistles vs. Kings 5:30 p.m.
U18: Thistles vs. Kings 8 p.m.
Sunday, March 26
U13*: Kings vs. Thistles 12 p.m.
U18*: Kings vs. Thistles 2:30 p.m.
*-if necessary
All start times ET
Photo credit: James Mirabelli