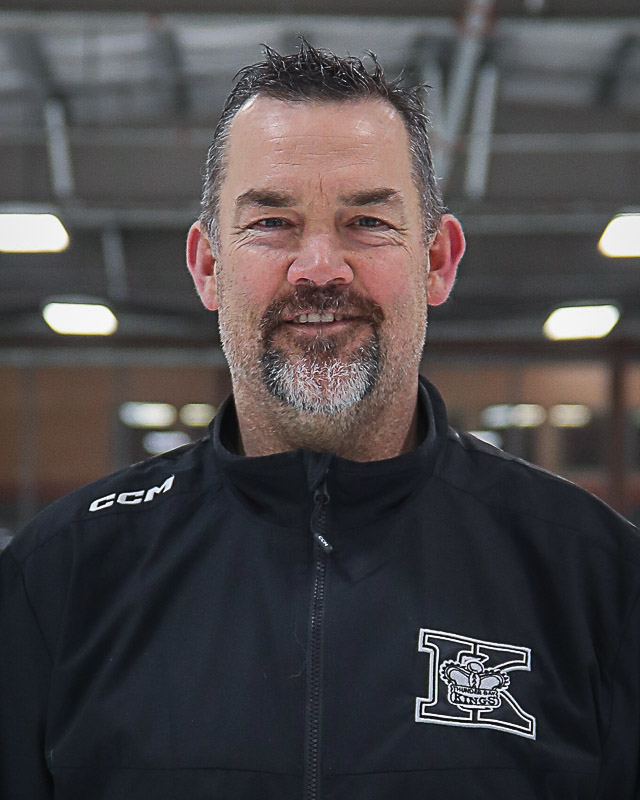 Jason grew up playing hockey in Belle River Ontario. He moved to Thunder Bay in 1995 and started making roots in the community while playing semi-professional for the Thunder Bay Senators of the Colonial Hockey League.   Jason played 3 seasons in the OHL with the Kingston Frontenac prior to being drafted by the Ottawa Senators in the 8th round of the 1993 NHL Draft.  He played professional hockey for 8 years acting as a player assistant coach for two seasons, allowing him to see the hockey world from multiple different perspectives.
Since retiring as a player, Jason has been a police officer for the Ontario Provincial Police for over 20 years. He has three boys playing minor hockey for the past 15 years.  Throughout this time, Jason continued his involvement in hockey, coaching minor hockey for 16 years in both Lakehead Minor and Thunder Bay minor hockey associations.  Jason has been involved with several organizations in our community and has formed many strong relationships in the community, developing a wide network of work colleagues, former teammates, coaches, players and opponents that have helped him along the way.
Jason has really enjoyed coaching the U13 AAA Thunder Bay Kings and hopes to continue his coaching journey with an exciting, positive finish at the U13 AAA Provincial Championships being hosted here in Thunder Bay.  Jason hopes that he has passed along his knowledge and understanding of what it takes to play hockey at the Junior and Professional levels and that the current U13 AAA  Kings players have had a positive and enjoyable 2022/23 hockey season.