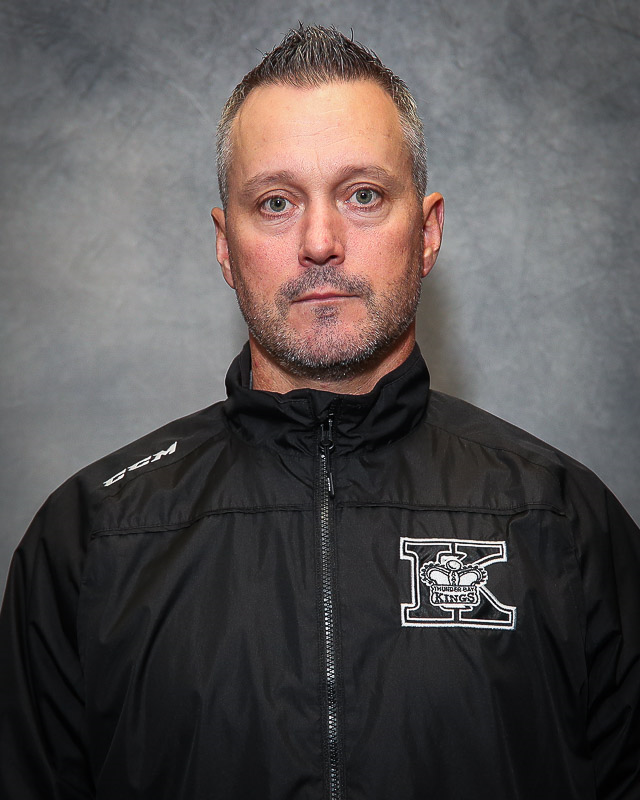 At the age of 9, Scott took his turn as goalie like every young player but never again made it out of the net.  Since that day Scott has been obsessed with the art of goaltending and the unique way each goalie plays the game.  He believes there is no one goaltending style that works best but believes successful goalies need to have many tools in their goalie box to help them be versatile and effective in all situations.  He likes his goaltenders to focus on the importance of doing whatever it takes to keep pucks out of the net.
Scott has numerous years' experience coaching young goaltenders.  As an instructor he worked with the International Goalie School helping goalies all around North America.  As a Kings coach, Scott has three years of experience working with the U18, U15, and U13 goalies and players.
As a player, Scott played for the U18 AAA Kings in 1994-1995 who went on to win the Air Canada Cup that year.  The next season, Scott moved on to play junior hockey in the USHL for the Thunder Bay Flyers.  After a successful junior hockey campaign, Scott was awarded a NCAA Division 1 scholarship to Northeastern University.  After his freshman year, Scott was involved in a serious car accident leaving him unable to play.  Scott later transferred to the University of Wisconsin Eau Claire, a NCAA Division 3 school, where he finished out his university career.  Scott ended his career playing senior AAA hockey for the Thunder Bay Bombers in 2005.  That year, they would go on to win the Allan Cup. 
When Scott is not at the rink, he enjoys spending time with his wife Candace and two daughters Malia and Arianna. His family motto is the same as his hockey one; "Work hard and have fun!".   In the summer months, there is good chance you will find him at the golf course playing a round or working on his game.