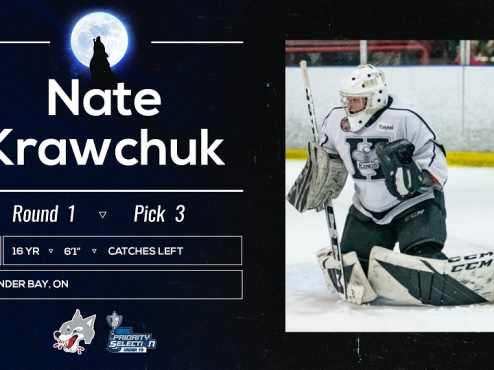 UDBURY, Ont. — The Sudbury Wolves selected Thunder Bay Kings goaltender Nate Krawchuk third overall in Thursday's Ontario Hockey League under-18 player draft.
This past season with the Thunder Bay Kings, Krawchuk sported a goals-against average of 1.75, along with a save percentage of .938, through 18 games in Greater Toronto Hockey League play.
WOLVES SCOUTING REPORT: Nate is an athletic, fundamentally sound goaltender who battles and competes in the net. He tracks the puck well and is ultra-focused in his preparation and the way he conducts himself on the ice. Nate plays well in big games and always gives his team a chance to win.