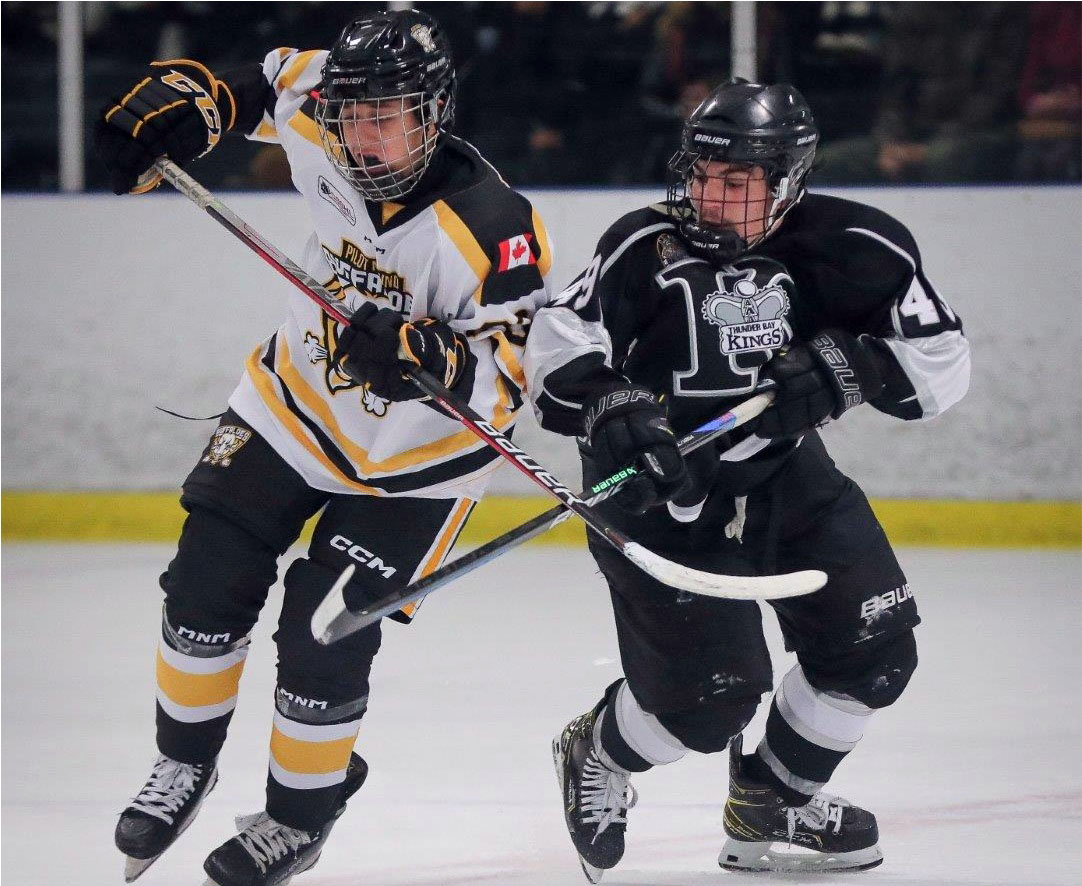 THUNDER BAY – A trio of Thunder Bay Kings teams will take to the ice this weekend in Greater Toronto Hockey League competition, in the provincial capital.
The under-13, U15 and U16 Kings' AAA clubs see action, beginning Friday evening, at various venues across the Greater Toronto Area.
Those same three squads will then play twice Saturday before finishing up Sunday with respective single match-ups, to conclude play.
Thunder Bay's under-18 side will have the weekend off and will be back at it against GTHL squads, Nov. 10-12.
GAME SCHEDULE:
Friday, Oct. 27
TEAM OPPONENT TIME ARENA
U13: vs. Reps Hockey Club 7:25 p.m. (Etobicoke Ice Sports 3)
U15: vs. Toronto Red Wings 7:45 p.m. (Chesswood 1)
U16: vs. Mississauga Senators 8 p.m. (Chesswood 4)
Saturday, Oct. 28
U13: vs. Mississauga Senators 11:30 a.m. (Herb Carnegie)
U15: vs. Mississauga Senators 12:15 p.m. (Etobicoke Ice Sports 1)
U16: vs. North York Rangers 12:45 p.m. (Herb Carnegie)
U13: vs. Mississauga Rebels 5 p.m. (Herb Carnegie)
U16: vs. Don Mills Flyers 5:55 p.m. (Scotiabank Pond)
U15: vs. Don Mills Flyers 6:15 p.m. (Herb Carnegie)
Sunday, Oct. 29
U13: vs. Don Mills Flyers 10:20 a.m. (Thornhill Centre West)
U16: vs. Vaughan Kings 11 a.m. (Etobicoke Ice Sports 2)
U15: vs. Mississauga Rebels 11:15 a.m. (Etobicoke Ice Sports 1)
KINGS GTHL RECORD: (As of Oct. 26)
U13: 0-4-0
U15: 1-3-0
U16: 1-3-0
U18: 0-3-1
Photo credit: James Mirabelli